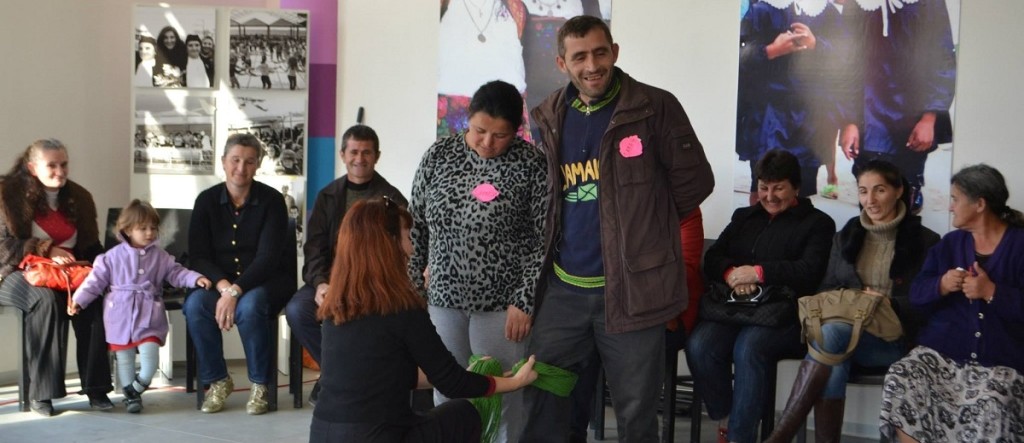 The aim of community centers and services is the integration of marginalized communities into the social, economical and cultural life of cities and beyond them, being a voice and community mediators to local government institutions on the rights and the needs of the community.
The network provides services through its three main centers located in Durrës, Pukë and Tirana and in cooperation with its partners in other areas of Albania.
"Today for the Future" Community Centers are multifunctional and are intended to mobilize and empower communities by promoting volunteerism and networking groups as well as community initiatives.
These Centers servedifferent groups of communities and are attended every day of the week by children, young adults, women, men, the elderly and vulnerable minority groups.
Through multifunctional services, our centers are a home to communities, where each member receives:
1. Community Services:
Promoting gender equality and social services as well as providing psychological counselling
Vocational training and employment mediation
Meetings, round table discussions on good governance and the exercise of civil rights
Awareness activities both indoors and outdoors
Promotion and engagement in community volunteering
Research and studies
2. Public Services:
Garden, social and cultural activities, cinema, bookstore café, basic medical examination, information center on public institutions, public services, state mediation etc.
3. Individual and Group Training:

a) Supporting the education for children and adolescents such as preschool programs, support with study hours, summer camps for children and young adults, follow up and monitoring progress in schools etc.
b) Complementary education for children and adolescents such as programs promoting critical thinking,eadership, teamwork, volunteerism and community services, debate and networking, creation and management of committees of students, photography, music and gardening courses, facilitation, art and social animations etc.
c) Professional training for young people and women in popular vocational courses on the labor market, employment mediation and career support.
One of the main focuses in community services is the promotion, formation and strengthening of community groups such as Initiator Group, Youth Group and the Group of Volunteers and their networks on different issues such as education, employment, public services etc.