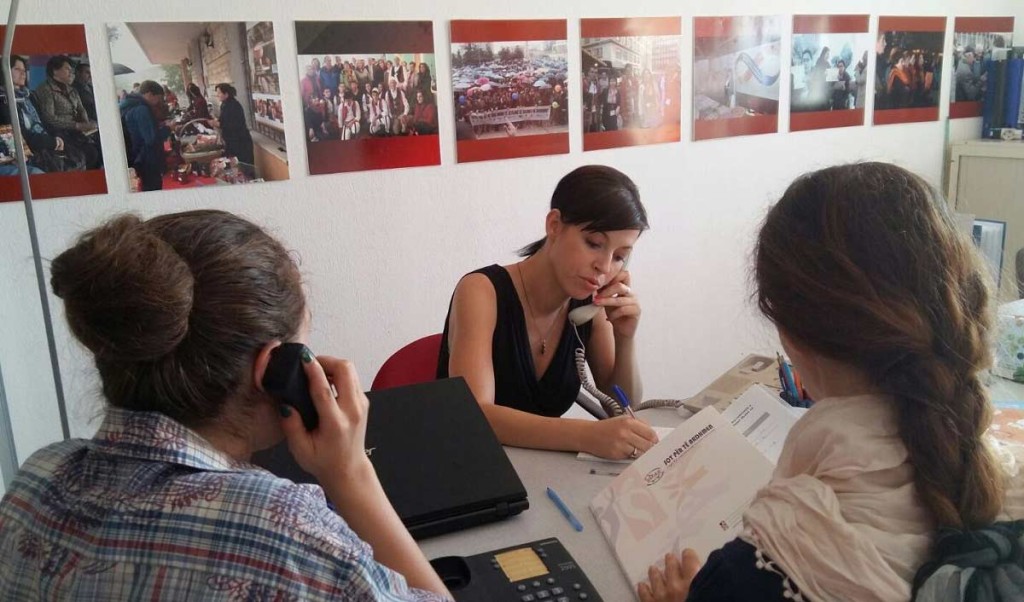 "Today for the Future" manages, assists and refers cases of domestic violence and gender-based violence by ensuring protection, information, psychological counseling and legal coordination with all actors of the network having in mind the interest of the victim. "Today for the Future" is able to react immediately and with proper accountability offering the following services:
Psychosocial support for survivors of domestic violence
Psychological counselling for abusers
Support in cases of domestic violence at the relevant institutions, courts, police; law enforcement authorities, attorney, etc.
Information and awareness activities
A 24-hour green line 0800 9888 for counselling and referral of cases of domestic violence
Support and legal advice to survivors of domestic violence, especially regarding immediate protection orders and other protection orders.