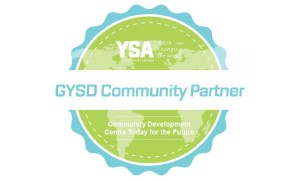 The week of voluntary services in the community has been traditionally organized for 6 years now and initiated by the young volunteers of Network "Today for the Future". Ther participation in the many activities organized has always been great.
Volunteers who attend the Network centers in Albania carry out this event through animated games and activities such as raising awareness on environmental cleaning, helping the elderly, etc.
In this way they are able to entertain both children and adults as well as offer a different perspective on diversity and problems and needs of different social groups. After long experience with the organization of this campaign, the CDC network " Today for the Future" earned the title "GYSD Country Partner".