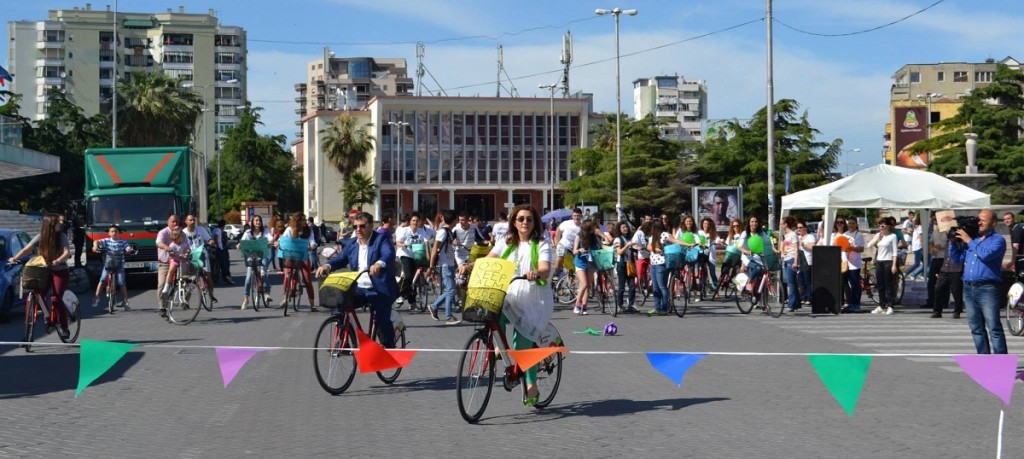 Being listed as one of the main priorities for "Today for the Future", the range of network activities on protection and environmental services" is broad and is including education and community awareness through massive environmental campaigns, workshops, environmental education, community and recycling activities.
The promotion of volunteering in community services is part of the network methodology, for which "Today for the Future" was declared a "Country Partner Albania" GYSD (Global Youth Service) in collaboration with YSA (Youth Service America) from 2014 onwards.
"Today for the Future" has organized a week attributed to voluntary services in communities for 6 years now. In recent years, these voluntary services over 800 volunteers participated. They participate in awareness-raising activities such as cleaning the environment, environmental education, recycling and other community services such as providing assistance to the elderly, youngsters, peers etc.
Since 2014, "Today for the Future" is a member of "The Network of Environmental Services". This Network is part of the "Senior- A Supporting Environmental Civil Society Organizations in Albania" applied by the Regional Center Albania (REC) and founded by the Swedish Government. This Network consists of six organizations: Auleda inVlora, Another Vision in Elbasan, Gjirokastra Foundation in Gjirokastra, "Unë, gruaja"in Pogradec, CDC "Today for the Future"in Durrës and the Institute of Urban Research inTirana, which is the leading organization of the network.
The aim of the network is to promote cooperation amongst civil society organizations of differenct geographic regions and to mobilise local partners and regional and national businesses. Participatory approaches are implemented to unite individual project initiatives, to strengthen synergies and to support each other in achieving the results in the public space with tangible benefits in the field of environmental protection.
Besides working on public awareness, "Today for the Future" focuses on the coordination with local governments and public institutions to promote actions that contribute to the improvement of the environmental situations, lively debates and empowerment of the community-governance as well as a better analysis and monitoring of environmental services. This is achieved through the cooperation with betwork partners, recommendations on round tables and at conferences, various publications in which local governments, institutions of reference, and the civil society were encouraged to foster and promote their commitment to environmental priorities on both regional and national level.