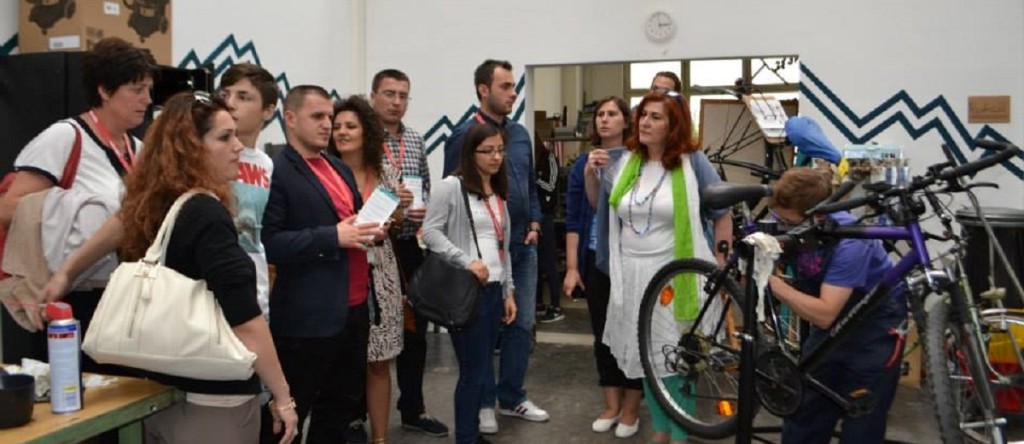 Economical empowerment is a strategic priority in "Today for the Future". The focus of this priority is based a series of measures such as:
– Professional training courses in community centers in cooperation with Public Professional Training Centers mediating for employment and providing professional orientation.
–Supporting the public institutions and local governments so they can increase in capacity and focus on the labor market integration.
– Cooperation and partnership with the private sector and local governments on labor market access.
– Analysis of sectors and market forces and their dynamics.
– Promoting the best approaches in the region and in the Balkans.
"Today for the Future" aims to develop the labor market to alleviate unemployment, to improve the vocational training framework while prioritizing gender integration, to improve social dialogue and alternative community services as well as promoting opportunities for economic integration and education of women and the youth in Shkodra, Lezha, Pukë, Fushê-Arrëz, Vau Deja Durrës, Tirana. The Network aims to spread best practices to other areas of Albania and to strengthen the cooperation in the Balkans in connection with the employment and Vocational Education with its partners Volkshilfe Solidarität, Tara Int. Consulting, Novi Sad Humanitarian Center, "Syri i Vizionit" with the help of Austrian Development Cooperation funds.
Promoting access to training is of great importance in the job market as well as adding resources and generating data on labor market, employment and opportunities for absorption of the workforce, the roles and capacity of local authorities on the provision of services related to training and employment, the role and engagement of the private sector and third sector (NGOs) in promoting the employment of women and youth in partnership with the Ministry of Social Welfare and youth (MMSR), state entities, local government, private sector and civil society organizations.