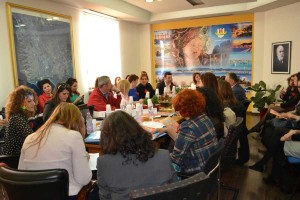 CCR – Community Coordinated Response Network against Violence

Community Development Center "Today for the Future" is part of the Coordinated Referral Mechanism against Domestic Violence, focused in proper implementation of law 9669 dated 18.12.2006 "On Measures against domestic violence". The organization through its Community Center located in Durres, is part of co-financed budget of Municipality and UNDP for actions against gender and domestic violence. Such cooperation and engagement is extended and raised the level of cooperation into partnership level.
The actions of Community Development Centre's program in Durres on Coordinated Mechanism against Domestic Violence Program has resulted successful and it is widely recognized as a serious institutional partner. In such consideration, besides the fully support by the Municipality of Durres, the organization signed an Agreement with Municipality of Tirana for enlarging the network of coordinated actions against domestic violence in the city of Tirana. The Community Development Centre's program of Durres contributed in the lobbying process for the classification of domestic violence as a crime. In such understanding, article on domestic violence and its sentence were added on the penal code, (Domestic Violence was previously only part of Family Code).
Victims are provided with psychosocial assistance through psychological counseling via Green Number 08009988 (free), emergency shelter, face to face psychological and legal counseling for women/men/children and especially for the victims of domestic violence, coordination and collaboration with the governmental and nongovernmental institutions regarding the assistance of the victims of domestic violence, information/awareness about domestic violence, prevention's measures and treatment of this phenomenon, representation and assistance at the Court during the legal process of Protection Orders/ Immediate Protection Orders and divorce, mediation for employment, building capacities through different psychosocial, legal, health, cultural activities/trainings etc.
---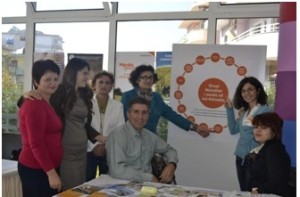 IG- Initiator Group
Community Development Center "Today for the Future" is the main member of the Initiator Community Group of Durres, which represents different organizations and institutions that serve as a catalyst for communities in response to their needs with special focus in alleviation and prevention of gender and domestic violence. Initiator group is composed of 18 representatives of interested groups of different sectors. The members represent organizations, institutions and businesses that participate in meetings and are the voice of many community concerns. The participation of these members in decision making processes of local government in Durres is what the new approach introduces
Priorities of the group are focused in:
– Social – Economic problems of families
– Educational problems
– Environment problems
---
SENIOR-A_ N13


The Support for Environmental Civil Society Organizations in Albania (SENiOR-A) is focused in intervention for improvement of environment services and common actions with government in local, regional and central level which encourage the improvement of situation through:
• Reaction toward short-term priorities of Central Government for improvement of environmental services
• Generalization of local/regional problems, where the achievement of results needs the cooperation and support by Civil Society Organizations.
---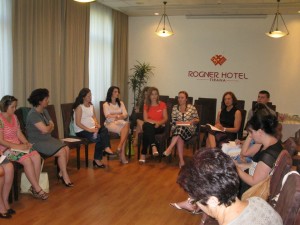 Gender Platform Task Force

The work of this Task Force aims to increase women's participation in political and public life. The forums organized by this Task Force will provide opportunities for interaction between women elected to official posts from the entire political spectrum, women aspiring to start a career in politics and members of civil society. The forums will identify the challenges women face by raising awareness of the need for gender equality and the development of regional work plans. Particular attention will be paid to the participation of women from vulnerable groups such as Roma.
By approaching the 2015 local elections, this capacity-building effort will focus on activities to promote women as political decision-makers and potential candidates, with a view to ensuring greater gender equality in electoral processes.
---
AL GARD NET – Gender Agenda for Rural Development in Balkan
The missi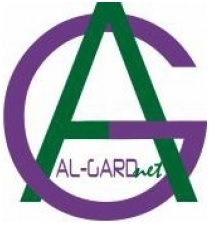 on of AL-GARD NET is to promote mainstreaming of gender agenda and to contribute to women empowerment in rural areas. The Network activities will ensure that women, particularly women in the rural areas, will have greater control over their own lives, key issues and exercise their rights and opportunities to participate in local, national and regional policy making processes to address their legal, economic and social independence.
---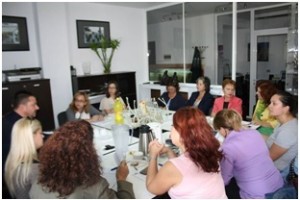 Coalition for Promotion of Women and Youth in Politics and OSCE platform for Enhancing Women's participation in Governance
CDC "Today for the Future" is a member of Coalition for Promotion of Women and Youth in Politics and active part of OSCE platform for Enhancing Women's participation in Governance.
It is indispensable need to make possible the legitimized representation of women in politics, the need for setting up a mechanism that will ensure the implementation of the gender quota, and on activities that can and should be taken by all stakeholders to support, promote and increase the representation and participation of women in decision making and governance. Civil society and women themselves are good promoter of women and girls who take up the path of politics.
CDC-TFF has excellent records of working with Municipalities and Women's Forums of Parties as well in Coalition of Promoting Women and Youth in Politics and in OSCE Platform for enhancing Women Participation in Governance, for promotion of women and youth rights including the political rights, initiating strategies within the Coalition for gender quota and women's representation in elections, and monitoring of projects and activities of local governments.
---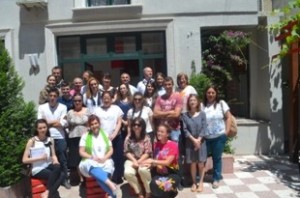 Coalition for Free and Fair Election and Sustainable Democracy
"Today for the Future" is a member of the Coalition for Free and Fair Election and Sustainable Democracy with the aim of contributing to the further democratization of Albanian society. In particular it is meant to ensure the freedom and fairness of electoral processes , responsible, transparent and inclusive governance as well as the involvement of underrepresented and vulnerable groups in political and governance processes.
The "Today for the Future" network is committed to an excellent representation of Albanian citizens in free and fair elections and the achievement of civic assessment for a reliable and transparent functioning of public officials and institutions
---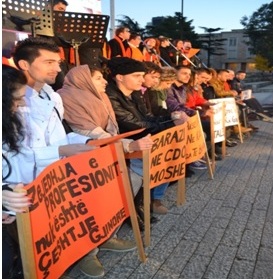 AVON – "AVON Foundation and Futures without Violence" – Global

Network of Innovative Campaigns against Gender-Based Violence
CDC "Today for the Future" is one of 20 global organizations to be chosen as a finalist for the 3rd Global Communication Award, which recognize outstanding communications campaigns that are helping change communities, policies, institutions and behaviors to end violence against women. The organization selection is based on its innovative campaign against domestic and gender based violence and on promoting gender equality in the form of MANIFEST by releasing anthem of gender equality "Bring the Sun!" and Orange Day, supported by Ministry of Social Welfare and Youth as National Coordinator of Campaign in Albania, UNDP, UN Women, Swedish Government, representatives of US Embassy and EU Delegation in Albania, etc.
---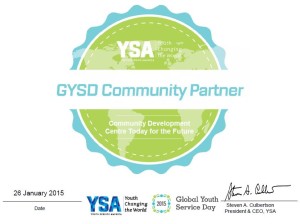 GYSD – (Global Youth Service), networking with YSA (Youth Service America)
Global voluntarism service in community is traditionally organized since 6 years by community center of Durres with the imitative and encouragement of youth of the community center. Nowadays the volunteers of organization prepare and manage this campaign through different activities which aims to give a contribution to the community and to encourage and sensitize citizens on environment protection, diversity, social public services, public spaces etc. CDC "Today for the Future" is the Albanian Country Partner in this Network.
---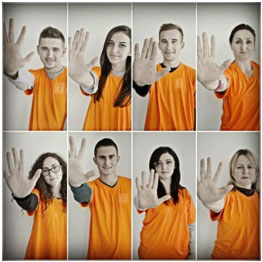 UNiTE – Global Youth Network to end violence
CDC "Today for the Future" is a partner of UNiTE network, by being engaged in campaigns launched by UNiTE to end violence against women such as Orange Day, 25th of each month.
Initiated and led by the UNiTE campaign Global Youth Network, Orange Day calls upon activists, governments and UN partners to mobilize people and highlight issues relevant to preventing and ending violence against women and girls, not only once a year, on 25 November (International Day for the Elimination of Violence against Women), but every month.
---
UNITED – European Network against racism and discrimination
CDC "Today for the Future" is partner of European movement against racism, discrimination and hate speech as well as the national partner for Albania.
Activities take place periodically throughout the whole calendar year and they are reprogrammed every year in form of campaigns. CDC "Today for the Future" besides the common campaigns and its own activities has created an open group in Facebook "We value diversity" with aim to launch and promote activities of this kind.
---
.